Why Does it work?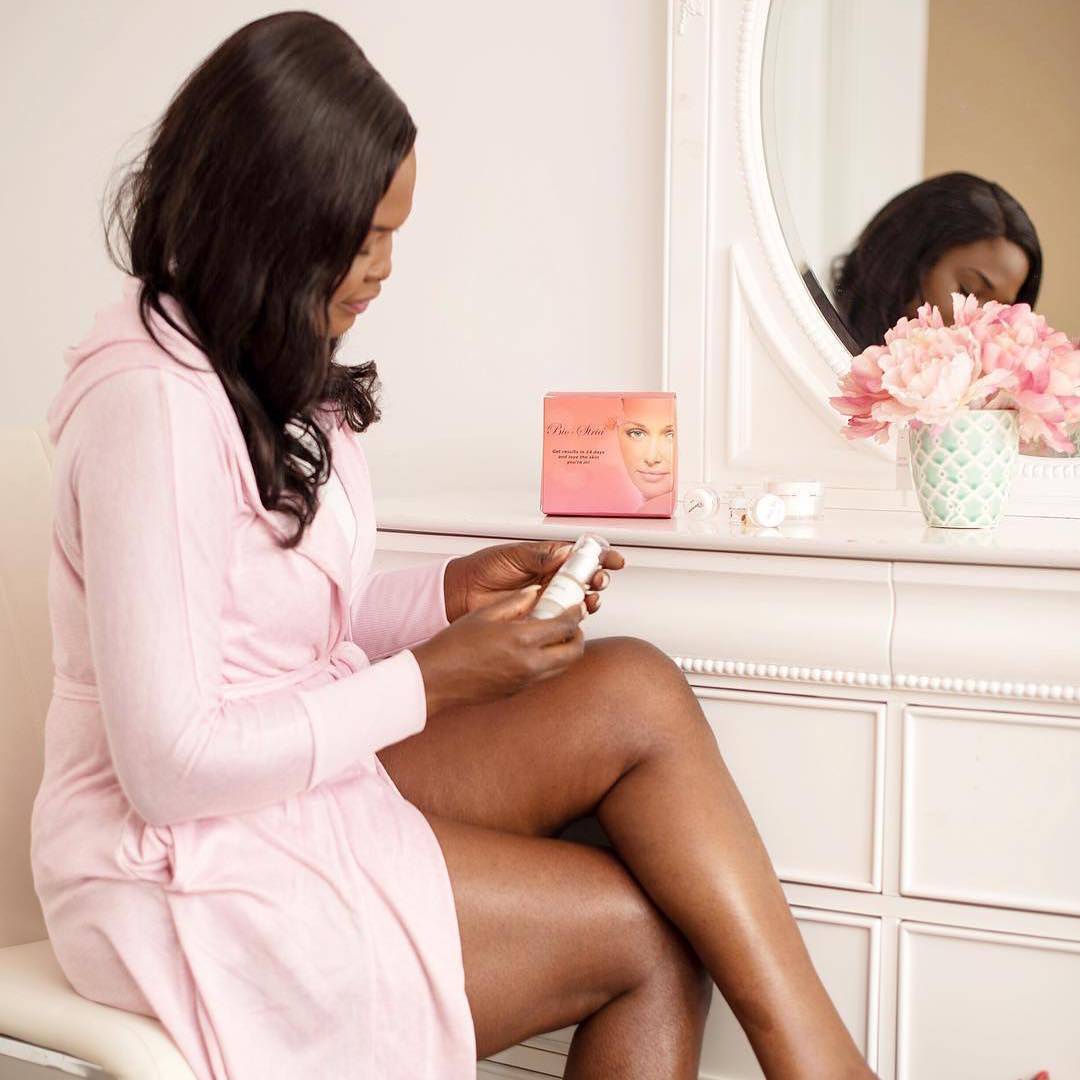 NO MORE FALSE HOPE REMOVE YOUR STRETCH MARKS AT 100%
Bio-Stria® is a stretch mark removal at 100%. Why does are treatment works

Are you looking for a stretch marks removal at 100%?

BIO-STRIA® IS THE ANSWER

HOW?
In the comfort of your home remove your stretch mark today at 100% With our 7-Part System Provides Rapid Reduction in the Appearance of Stretch Marks you will be guided by a video and instructions!
How long does it take to see results?
For most users, it takes 2 weeks
to regenerate the weakened skin and see results.
Some customers have seen results after only
few days, but on average it takes at least two weeks.
​
Are my stretch marks going to disappear completely?
Yes.*
​
Does it matter how old my stretch marks are?
Yes. Stretch marks less than 20 years are more receptive. 
​
Why does it work?

Since the stretch marks are between the dermis and epidermis, it's a major breakthrough, they fade until they are completely disappeared at 100%.

It's similar to a Laser treatment. it deeply penetrate the skin and open it up the pores then we add serum and mainly with essential oils of Japan & Bio-Coffee, It's takes 28 days to see the final result, but in the second week you will see great improvement, they will blur slowly, it's takes 4-24* treatments to eliminate at 100% your stretch marks.
​
The treatment can be repeated every 28 days.
​
There are various products designed to improve the appearance of stretch marks, including creams and lotions, laser, laser fraxel treatments, and microdermabrasion.
​
Surgery procedure known as a "tummy tuck" to remove lower abdominal stretch marks.
​
The different treatment areas: Hip's thighs, abdomen, buttock's, inner thighs, calves, back, arms, leg's
GET RESULTS IN 14 DAY'S AND LOVE THE SKIN YOU'RE IN!
RECOMMENDED BY DERMATOLOGIST