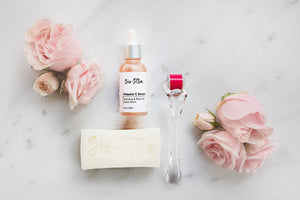 Let me introduce our original donkey milk soap, enriched with natural ingredients and as pure as can be with pumpkin butter, wheat germ butter, tamanu butter and shea butter!
The bar is an excellent introduction to the wonders of organic donkey milk and the many ways it cares for your skin. It's fragrance-free too, meaning it's suitable if you have sensitive skin. Or maybe you dislike being covered in cloying scents.

Hand-crafted in clean white, this minimalist bar will match any bathroom décor. Being fashionably gender-neutral, it will encourage every family member to clean up their act (maybe). Use it once, and you'll see that donkeys can do more than offer rides at the seaside.
It is known that Donkey milk can reduce skin inflammation, and soothes dry and damaged skin. Donkey milk soap can reduce wrinkles and delay signs of skin aging. ... This helps protect our skin from invading bacteria and chemicals.
it excellent for eczema and wrinkles 
ingredients; donkey milk, pumpkin butter, macadamia butter, wheat germ oil, 
Loaded with essential nutrients and vitamins like vitamin C, B1, B6, B12, and E is GMO-free and gluten-free
KEYWORDS vitamin c serum hyaluronic acid
 SOAP DONKEY & VITAMIN C SERUM DERMAROLLER .25 OR .50 OR 1.5 
GOOD NEWS
We partner with amazing companies that are empowering women and creating jobs. Find out more about the impact that the BIOSTRIABOX.
$1 per order will be donated.